Products - LAUNDRY IRONS.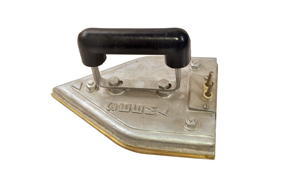 The "LEI" brand of Laundry Irons manufactured by us has found wide usage and acceptance in Garment, Textile, Hospital & Hotel industries.
The construction of our "LEI" brand laundry irons incorporates:
The best quality heating element made out of imported wires.
Thick Brass/Stainless Steel plate at the bottom polished to mirror finish.
Strong Bakelite handle.
Heavy Duty brass pins, Earthing cup for electrical connections.
Aluminum painted cast iron upper body.